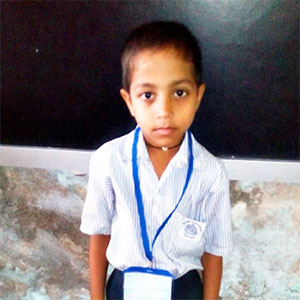 Mohd Rahim Ali Shaikh
Rahim's writing skill was so weak that he could not even write normal English alphabets. Due to this it became very difficult for him to copy the content from the black board. To help Rahim, it is necessary to teach him to write properly.
This responsibility was taken by our teacher. She personally started teaching him. She taught him from basics such as alphabets and numbers.
With teacher's continuous efforts and support Rahim is now able to copy from the blackboard and write tables and number names etc!