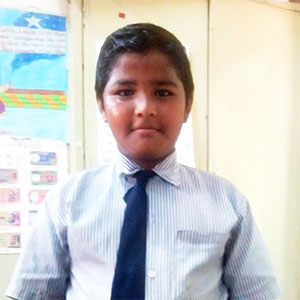 Sohel Javed Khan
Sohel scored very less marks in class test. He was attentive and regular in the class. Teacher felt that he can do better, so she decided to take remedial class of him.
Teacher called her mother and tried to find out the reason. During the 1st semester exam teacher personally started teaching him after school.
Just one hour of extra attention and co-operation of his mother showed good result and he managed to pass the exam with good marks!